Description
ZF8HP70 and ZF8HP75 Heavy Duty A Clutch Billet Steel Backing Plate Sonnax Number 35577-70.
The "A" clutch in ZF8HP70 and ZF8HP75 transmissions has a thin, stamped OE backing plate that allows flexing and bowing (coning) of the clutch pack. This wears the clutches unevenly, generating and concentrating extra heat which leads to clutch burnup. The result is slipping or no 1st/2nd, 7th/8th and Reverse Gears and ratio codes. Sonnax heavy duty "A" clutch backing plate 35577-70 is designed to prevent flexing when the clutch is applied, eliminating the leading cause of "A" clutch failure.
2X thicker than weak, stamped OE backing plate for significantly improved protection against burnup

Easy to install, no special tools or machining required

Prevents comebacks by installing in units that have not yet failed
---
Symptoms:
No Reverse

Reverse slip

"A" Clutch burned

Gear ratio codes

Slipping gears
Cause:
The weak OE "A" clutch backing plate allows major flex that causes irregular clutch wear and burning.
Correction:
Eliminate the flexing that leads to comebacks by installing the thicker, stiffer Sonnax "A" clutch backing plate.
---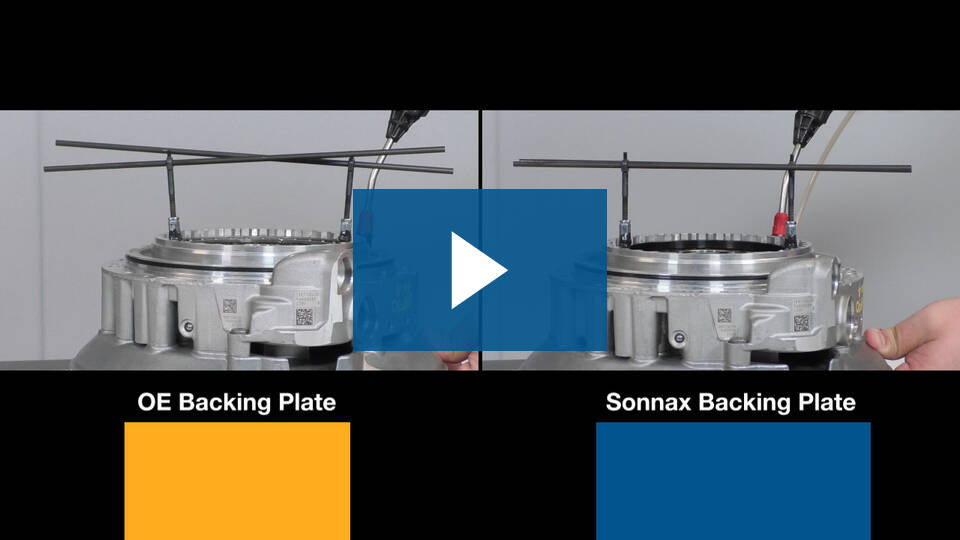 How to Prevent ZF8HP70/75 "A" Clutch Failure | Sonnax
---